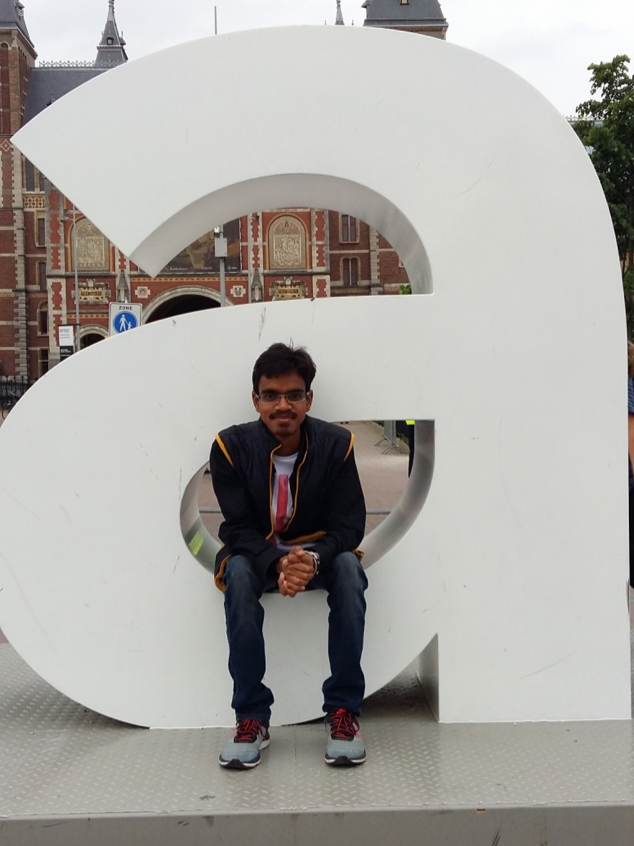 Atul Chaudhary
E-mail: a.chaudhary@chem.ufl.edu
Office: SIS 413
Office Phone: (352) 294-3338
B.S./M.S. – IISER Pune (India)
Biography – Atul was born in Jagdishpur, a town located in the eastern part of India. He received his B.S./M.S. dual degree at Indian Institute of Science Education and Research (IISER), Pune and completed his M.S. research thesis under Dr. R. Boomi Shankar. His master's thesis work included the synthesis of coordination networks derived from pyridyl functionalized dipodal silane ligands and studies of ferroelectric behavior. After his master's he worked with Dr. Boopathy Gnanaprakasam on the organic synthesis of fluorophoric 1,4-benzoxazin-3-one derivatives. Besides chemistry, he enjoys exploring new places and playing cricket.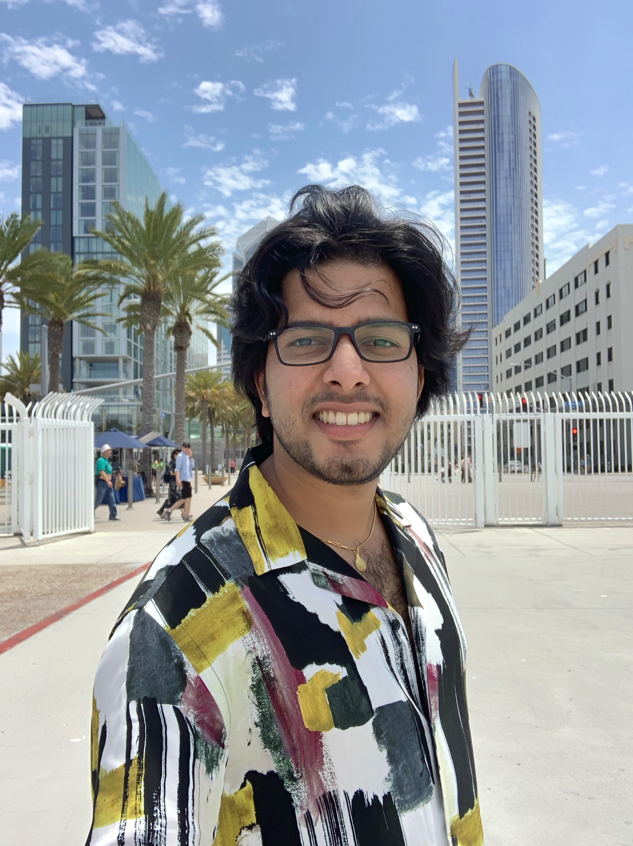 Rahul Koottanil Haridasan
E-mail: rahulkoottanilha@chem.ufl.edu
Office: SIS 413
Office Phone: (352) 294-3338
B.S./M.S. – IISER Kolkata (India)
Biography – During his B.S./M.S., Rahul worked in the Organometallic and Catalysis group of Dr.Mandal and carried out M.S. thesis on the topic, 'Chemoselective reduction of imines to amines by a novel Cobalt(II)-complex using PMHS'. During the period, he also worked on 'Catalytic reduction of Nitriles and Primary amides to amines via hydrosilylation using Iron and Manganese complexes respectively'. His work was primarily centered on the study of redox-active ligand supported earth-abundant first-row transition metal complexes and their utility as sustainable catalysts.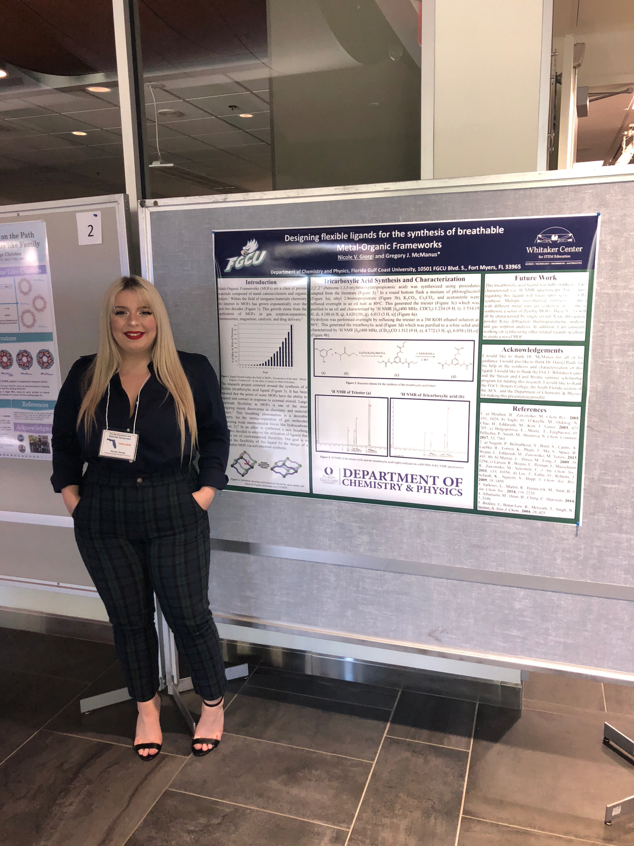 Nicole Giorgi
E-mail: nicolegiorgi@chem.ufl.edu
Office: SIS 413
Office Phone: (352) 294-3338
B.S. – Florida Gulf Coast University (United States)
Biography – Nicole Giorgi was born in Buenos Aires, Argentina. She received a B.S. in Biochemistry from Florida Gulf Coast University in the Spring of 2019. During her undergraduate career, she worked under the guidance of Dr. Gregory McManus designing flexible carboxylic acid ligands for the synthesis of breathable Metal-Organic Frameworks (MOFs). These MOFs had a specific application for methane capture. In her spare time, she enjoys thrift shopping and hanging out with her cats Daisy and Kiwi.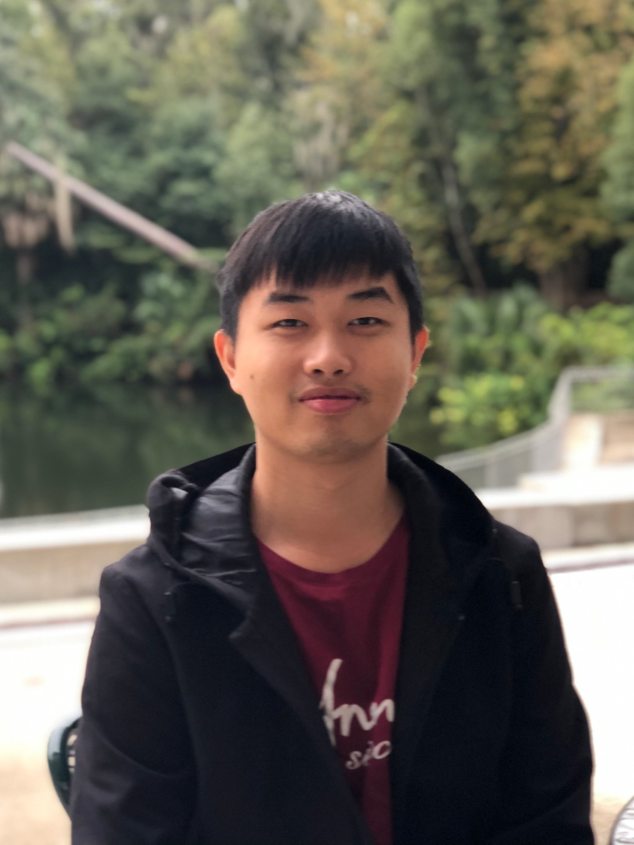 Peijie Hu
E-mail: peijiehu@chem.ufl.edu
Office: SIS 413
Office Phone: (352) 294-3338
B.S. – Nanjing University (China)
Biography – Peijie Hu comes from Wuhan, China. He received his B.S. from Nanjing University under the guidance of Professor. Zhong Jin. His thesis work involved the design of novel full inorganic solar cells and synthesis of several thin-film semiconductors including Bi2S3, NiOx and WOx. After he coming to UF in 2019, his interests are focused on heterogenous catalysts and the application of surface organometallic chemistry (SOMC) to investigate the active sites of heterogenous catalysts. Currently, he is working on the synthesis of early transition metal complexes for incorporation to various ceramic surfaces.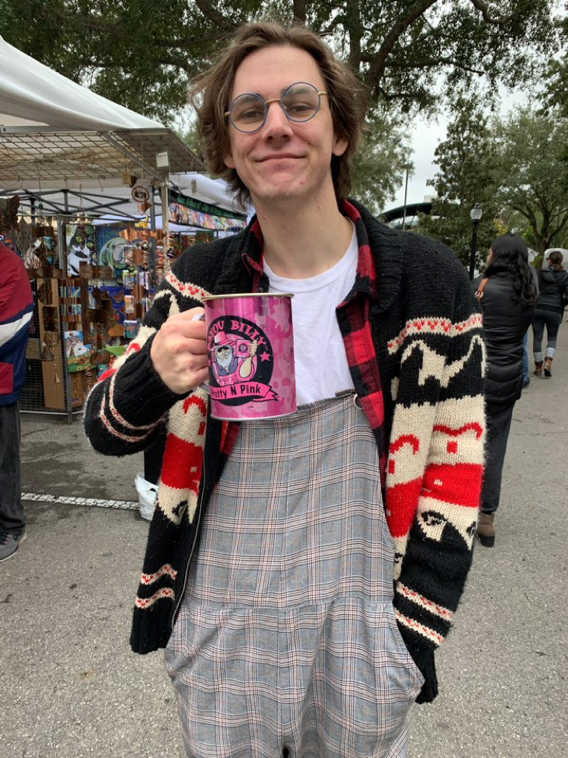 Reece Johnson
E-mail: reecejohnson@chem.ufl.edu
Office: SIS 413
Office Phone: (352) 294-3338
B.A. – Florida Gulf Coast University (United States)
Biography – Reece was born in Hialeah, Florida. He received his B.A. at Florida Gulf Coast University and conducted undergraduate research under the guidance of Dr. Daniel Paull. His research included the organic synthesis of resveratrol analogues and Sonogashira catalyst development via NHC ionic liquid ligands tethered to a solid support. Other than chemistry, he enjoys playing the ukulele and collecting records.
---
Interested in joining the group?
The Searles Group is always seeking new members who are hardworking and enthusiastic about pushing the frontiers of science.
Prospective graduate students should apply directly through the UF Chemistry Graduate Program.
Postdocs with external funding who are interested in joining the group should contact Keith directly.